MODEL:
Your model should be solid and made out of a material that can withstand up to 100-PSI atmospheric pressure. We produce all molds at MAC under pressure to insure that every detail of the original is captured. Although we can make molds on almost any material, we recommend solid plaster or epoxy.

NOTE: With acrylic casting, what you see is what you get. It is important that the model you send us is exactly what you wish to receive back as a casting. Unlike bronze, you can not add material to acrylic. Any imperfections in your model will become part of your acrylic sculpture. The only exception is if there is room to remove material without affecting the finished sculpture.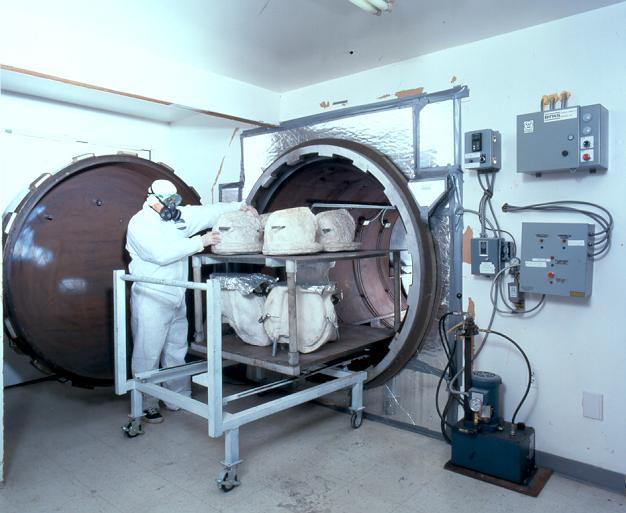 Autoclave #1 (Big Bertha)
Casting:
The casting process for acrylic is not that different than most materials. The acrylic is mixed in a clean room and is poured when it is the consistency of cold honey. This mixture goes into the mold and the mold into the autoclave. Depending on the size of the casting the mold can be under pressure and heat for as long as a week. Once removed from the mold the casting which is all frosted, needs to be hand finished by sanding and polishing the areas that will be clear and surface refining on the frosted parts.
Samples of acrylic castings can be seen on our acrylic gallery page.